Now What Else Can you PAINT!?

WHAT NOW SHINY SPHERE EXPERT?!
Well - now that you have nailed one of the hardest things to do in watercolour - painting spheres - the watercolour world's your oyster!
You can boldly go out there and tackle spheres of all kinds so I would suggest you re-inforce your skills by:-
Painting a series of plump and shiny berry studies - pick rowan berries, rosehips, olives, grapes, blueberries and more!

Trying wet pebbles! They are only slightly oval and the same techniques apply.

Painting different types of eggs too? They come in so many colours and you just need a soft highlight along with your subtle shadows and you're away!
PLUS you have a 5% discount code - 5ETERNALSTUDENT tucked up your sleeve too don't you?
So...how about taking a definite step with me now into painting plump rosehips and glowing rowan berries as well as shiny, glossy maple and aspen leaves!?
I have the perfect next step course for you - I wrote it for total beginners eager to get watercolour wisdom and clarity.
May I introduce...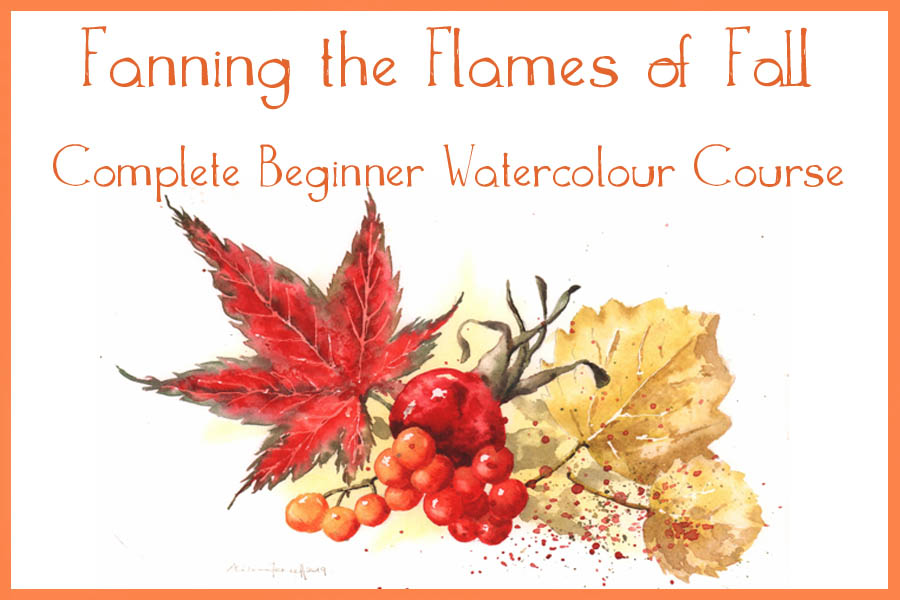 https://the-pottering-artist.teachable.com/p/fanning-the-flames-of-fall
I know you can handle what I have in store for you with this comprehensive yet compact online course. It will transform you as a painter.
Take this course if :-
...you are ready to nail watercolour and need a one stop shop to get everything you need.
...the thought of painting delightful autumn berries and leaves in watercolour is tempting but daunting.
...you want a committed, capable, calm and engaged tutor to hold your hand all the way!
In my beginner watercolour course called "Fanning the Flames of Fall" your newly honed sphere skills will ease you right in to now painting more complex motifs with luscious fall flora - berries and leaves in hot autumnal colours!
This 8 module lifetime course with FULL tutor support is just £65!
Want to preview it here? https://the-pottering-artist.teachable.com/p/fanning-the-flames-of-fall
GET YOUR PROJECT WORK CRITIQUED BY A PRO!

What are its benefits?
Get 4 personally written individual critiques of your 4 project paintings - I will show you what you are doing well and where you need help and how to improve!

Access to a private Facebook Pottering Artist Academy page - mingle and learn in the cozy commonroom with other classmates

Learn in the comfort of your own home at your own pace!

Lifetime 24/7 access - total flexibility for your learning and life styles!

Revel in slow, clear and thorough realtime video tutorials that you can pause and repeat over and over.

Tuition from a top tutor who writes for Leisure Painter - the UK's best-selling art magazine - who has had work shown in the Mall Galleries in London, who was voted in the Top 40 art tutors on Youtube worldwide in 2018 and who has over 17k students following her Youtube channel.

Prompt, pleasant and specific advice on all your submissions

Limited enrollment and intimate class sizes as students move through the work

A full 30 day money back guarantee if the course does not give you what you hoped!
Here are some of my student reviews! I only exist to serve your watercolour awakening - read on...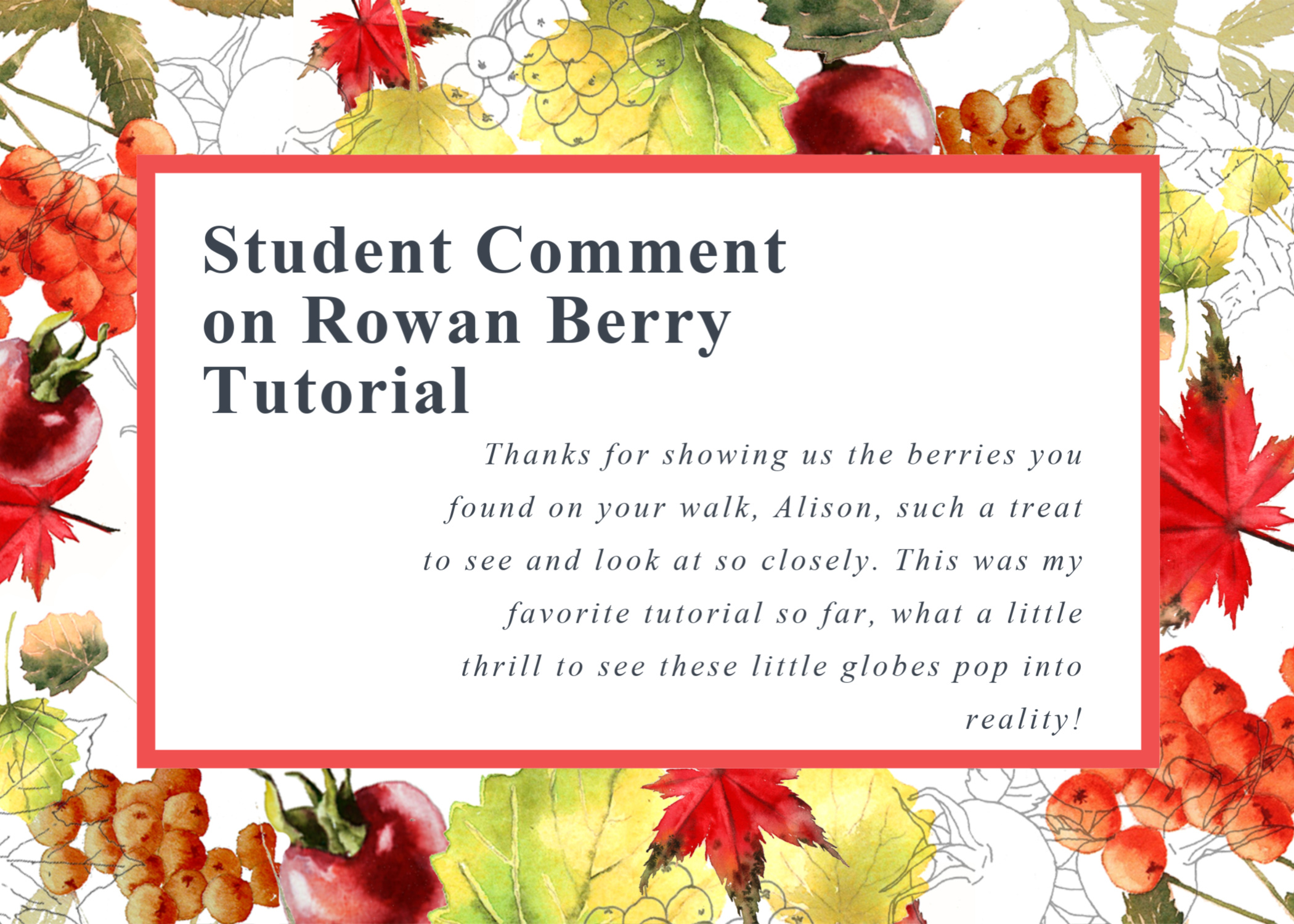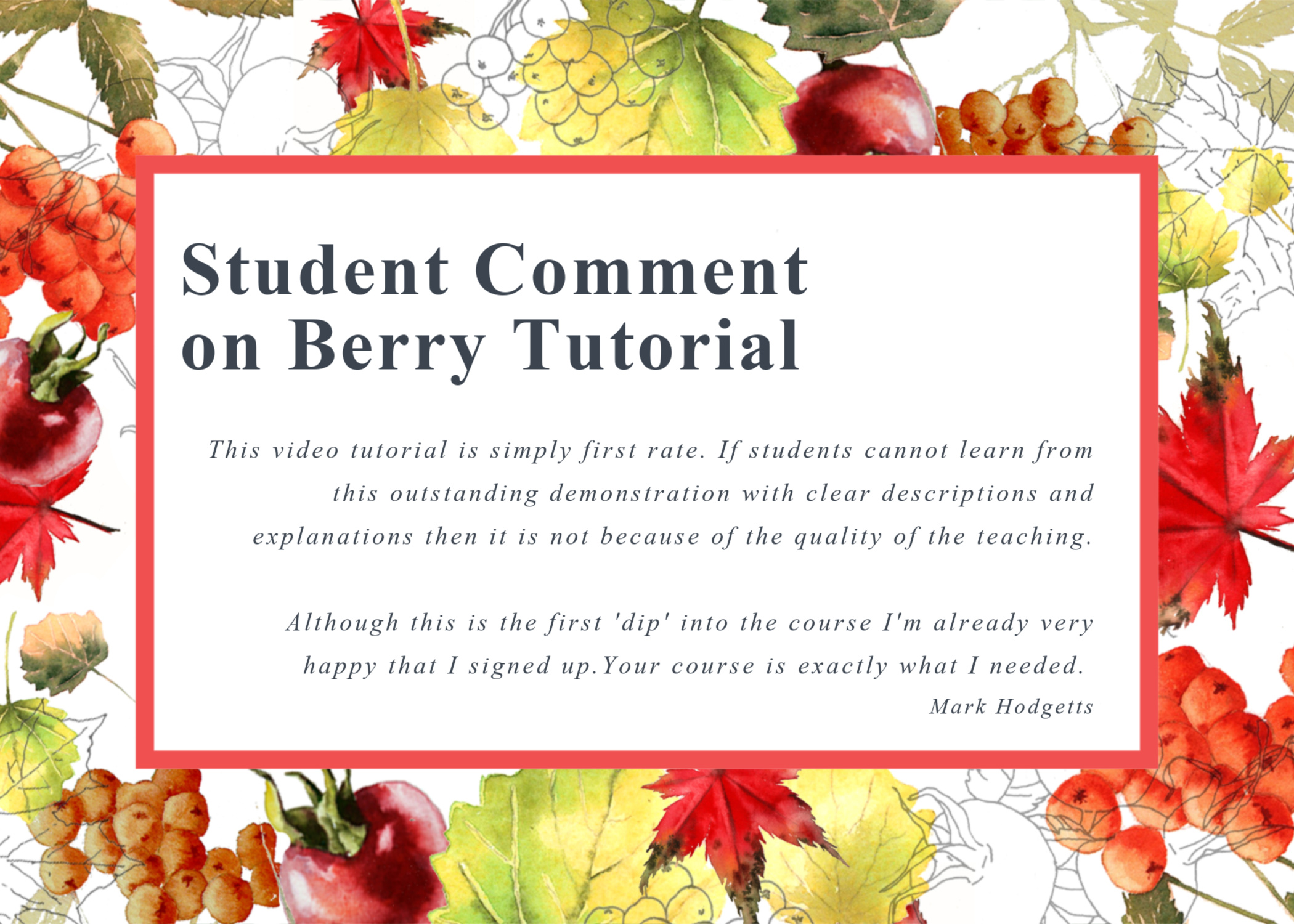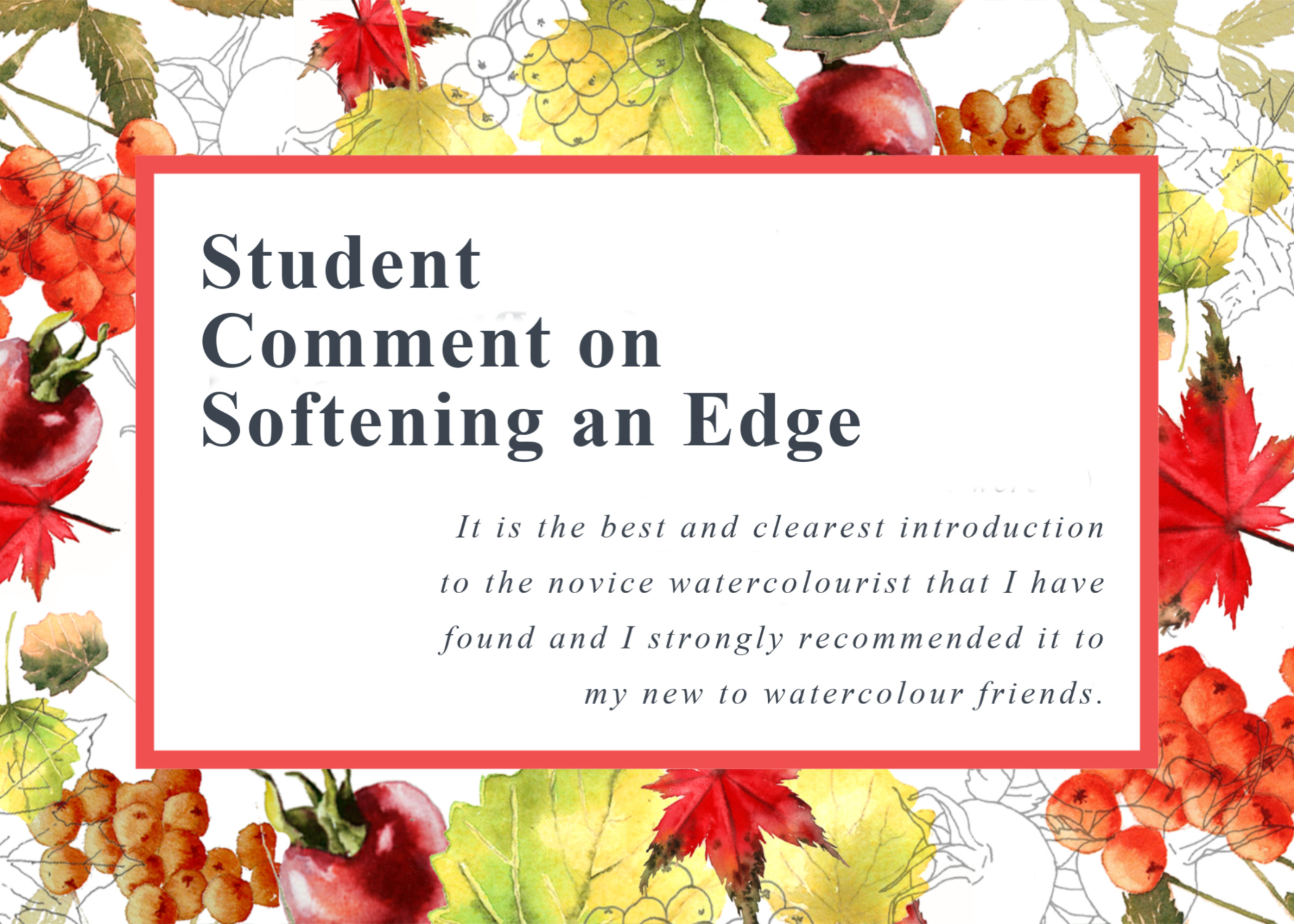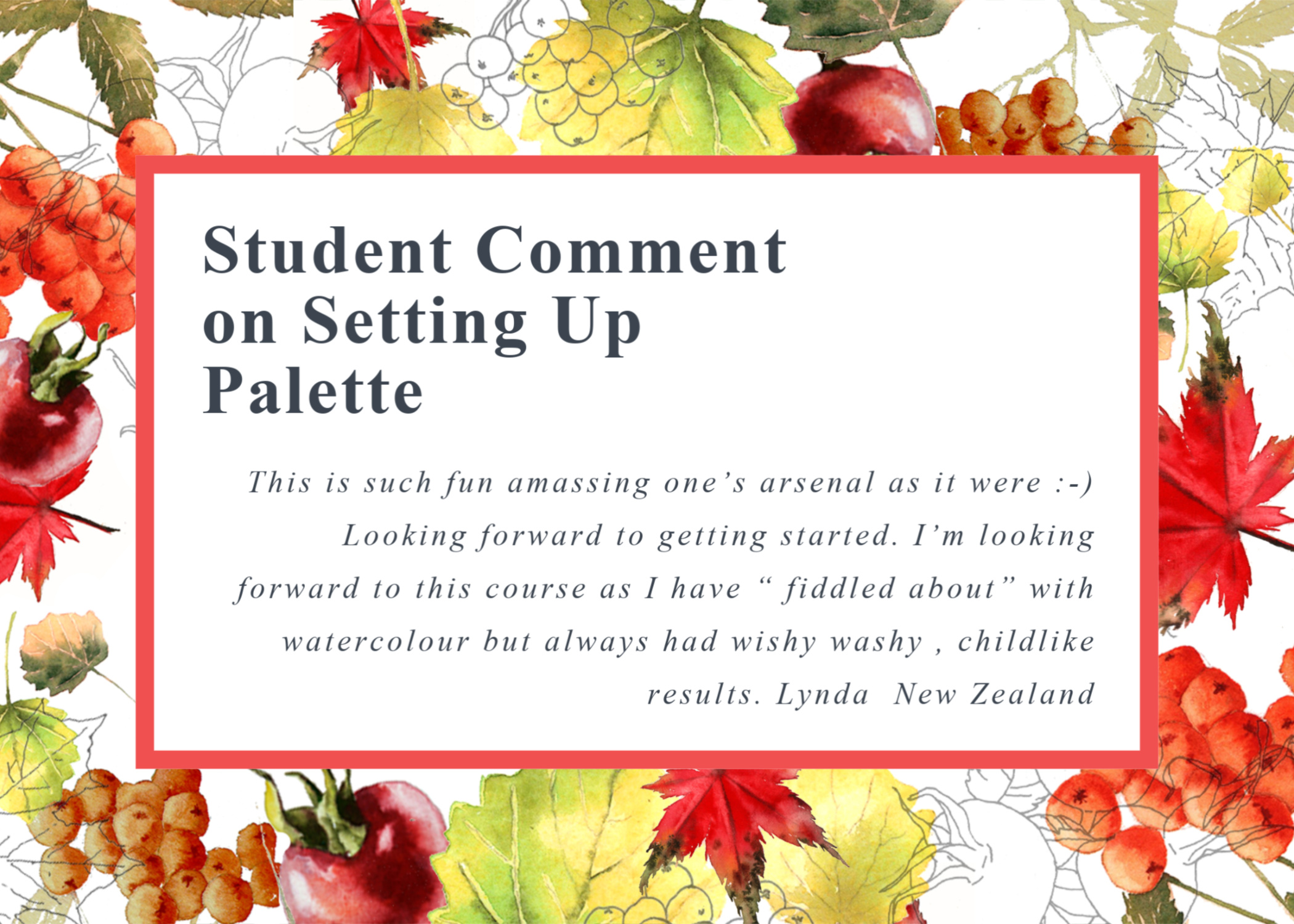 ENROL HERE NOW
To enrol now click here and get settled in for the long-haul as a watercolour student!
https://the-pottering-artist.teachable.com/p/fanning-the-flames-of-fall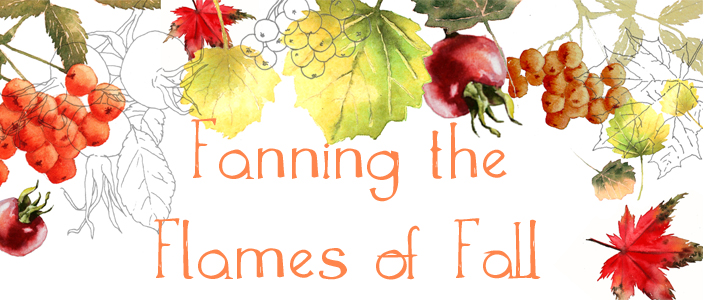 Can I do it?
Yes - anyone who can hold a pencil can do this total beginners course.
I assume no knowledge and even show you how to get paint out of the tube and onto your brush!

What type of help will I get? How good are you as a tutor and artist?
Watch the short video at the bottom of this page to see how I will take you through every stroke I make!


See benefits above - I am here for you. I am calm, patient, experienced and perceptive - I want you to be able to paint!
I am a fully qualified teacher (BSc. Hons Modern Languages, PGCE, Trinity Cert. TESOL) plus I am a professional artist. I write special watercolour features for beginners for the UK's best-selling painting magazine - Leisure Painter and specialise in beginner projects!
I've also had a successful Etsy art gallery for a decade and sold over 10,000 individual animal prints:)
Since 2015 I have taught 100's of students in person at my regular watercolour classes, demonstrations & workshops - you are in dafe hands with me. I provide a solid, open and nurturing environment and my style is one of gentle direction and encouragement with some pithy technique thrown in!
But - don't take my word for that - here's what my students say - https://www.facebook.com/pg/thepotteringartist/reviews/?ref=page_internal
How much is it?
It is £65 less your 5% discount - so £61.75.
You can pay in 2 monthly installments of just £33 if you prefer!
Just choose your option at checkout - and that 5% discount code again - 5ETERNALSTUDENT
So - to preview and/ purchase click here!  
I'll see you in class! Thanks - Alison - The Pottering Artist
Watch my course video and see what you'll get!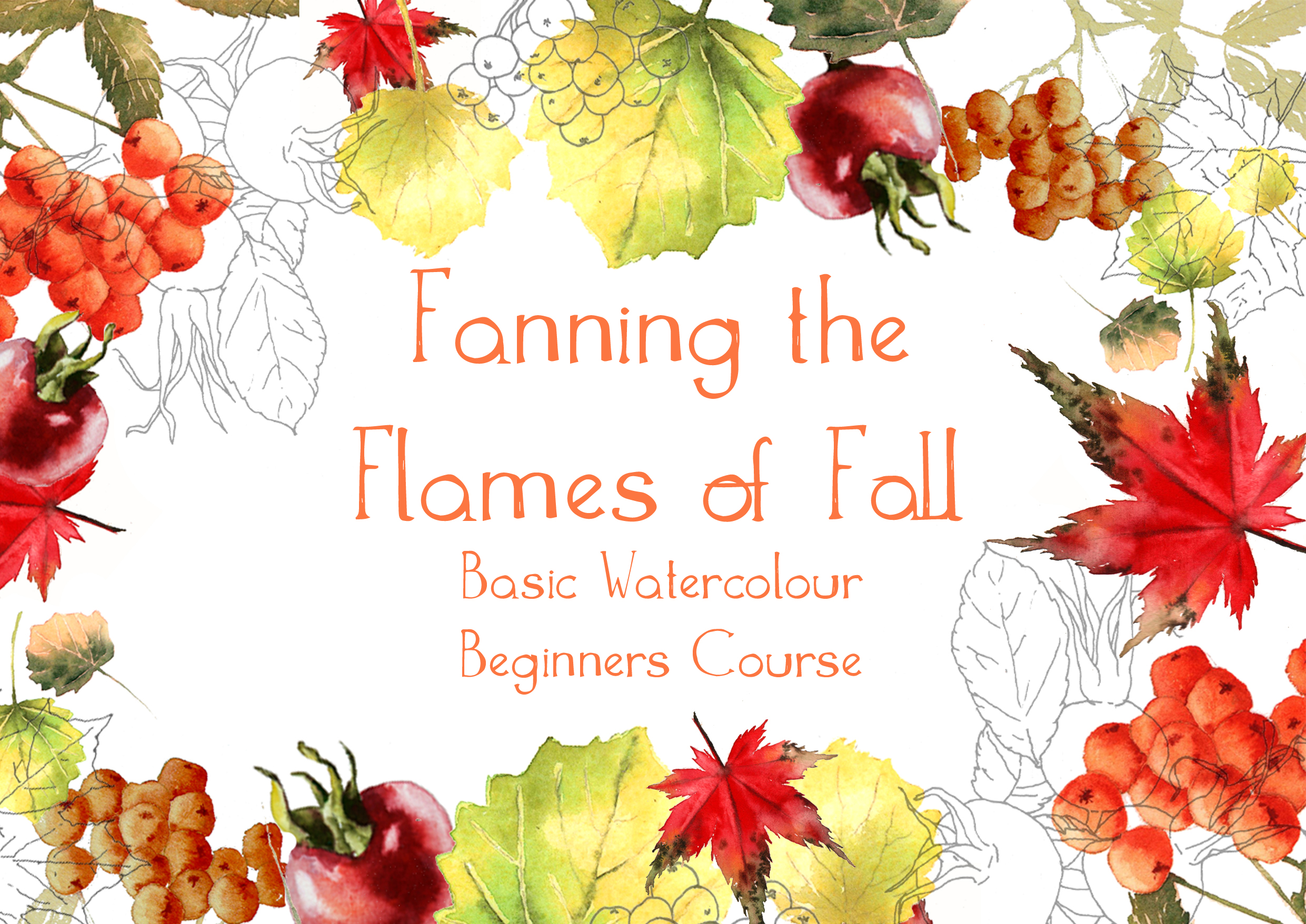 Alison Fennell - The Pottering Artist
https://linktr.ee/thepotteringartist