Professional Critique & Watercolour Projects Galore!

Submit Your Painting for Professional Critique
This course includes a personal watercolour critique of your completed gladioli painting.
This critique is worth £14.99.
I will look at the following areas once you submit your painting to me via email at
[email protected] - there is no time limit on when you have to submit it.
I will consider
composition
paint handling techniques
colour choices
overall mood
and I will offer suggestions and advice for general improvement.
This will be in the form of an annotated image plus I will also type some notes and send both your annotated image and notes back to you via email- usually within 48 hours of submission.
LEARN MORE - get student specific support & suggestions direct from me!
WATERCOLOUR COACHING CALLS & CRITIQUES from £14.99 to £29.99
If you like the idea of having critiques done for more of your work or you would be interested in personal online video coaching calls via Skype or Zoom then please learn more of what I offer via this link:)
---
WATERCOLOUR PROJECTS GALORE!
Get highly crafted, engaging and educational online watercolour tutorials each month.
From just £3.60 to £10.20 a month I'll send you between 5 and 8 watercolour videos to do at home via my Patreon site.
Maintain your skills and have fun plus you can join our Facebook group to share your work if you wish.
Click to see your 4 membership options today.
https://www.patreon.com/join/thepotteringartist?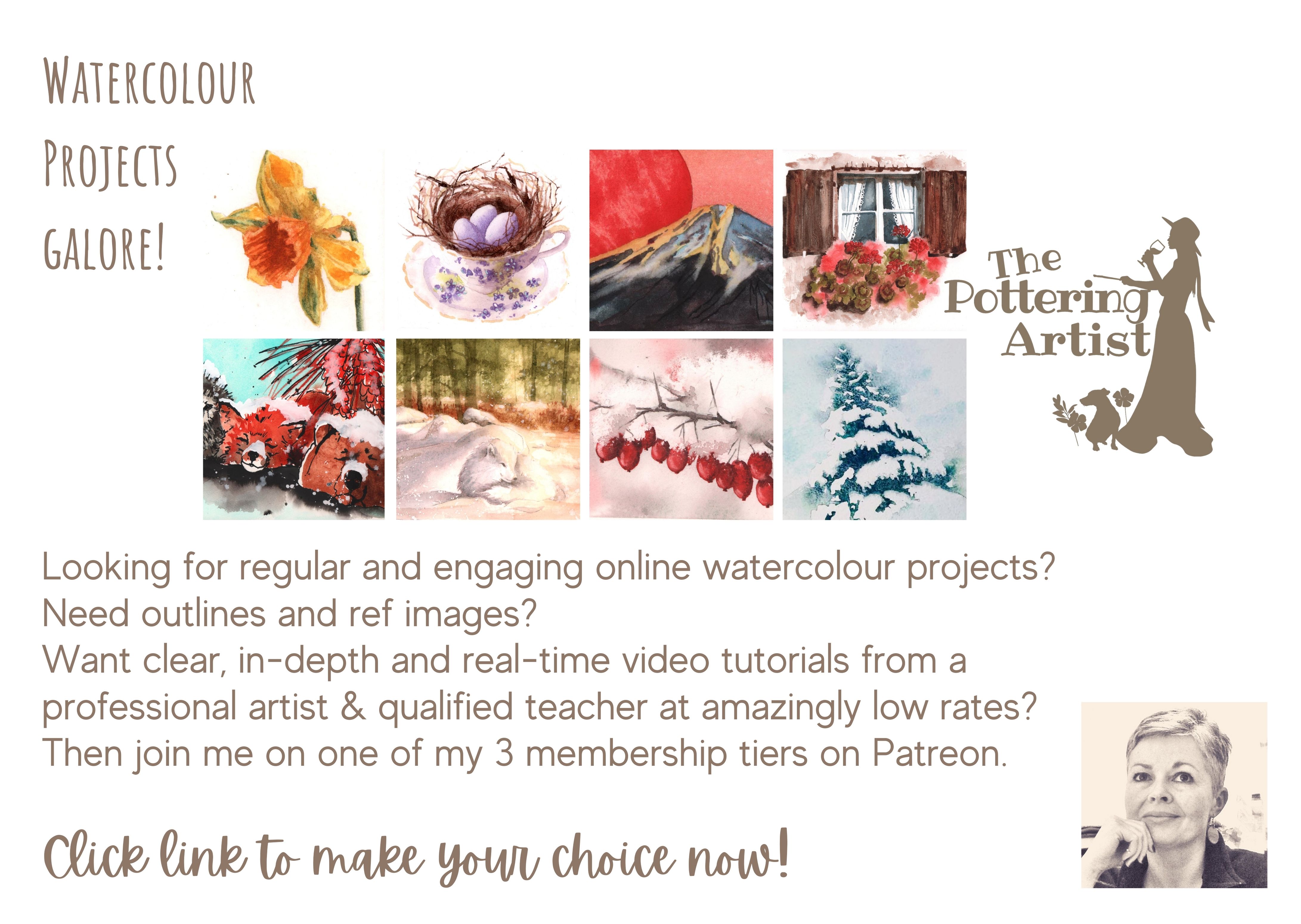 Complete and Continue