Student Critique gallery
Here you can see a sample critique from past students to show you how I can help and advise you once you have completed any one of the 5 projects in this course!
I am here to encourage and educate so don't see critiques as a negative thing.
Simply email me a good quality well lit image of your painting and I will look at it for you. Send to - [email protected]
I apologise ahead of time for writing on the printout of your image that I will use to help you. I find that annotating your work directly is the most expedient way of helping you see your good points and areas that you need help with.
Enjoy browsing.
If you see your critique here and would rather it be taken down just email me - Alison - [email protected]
Tutorial 1 Amarillo Aspen Leaves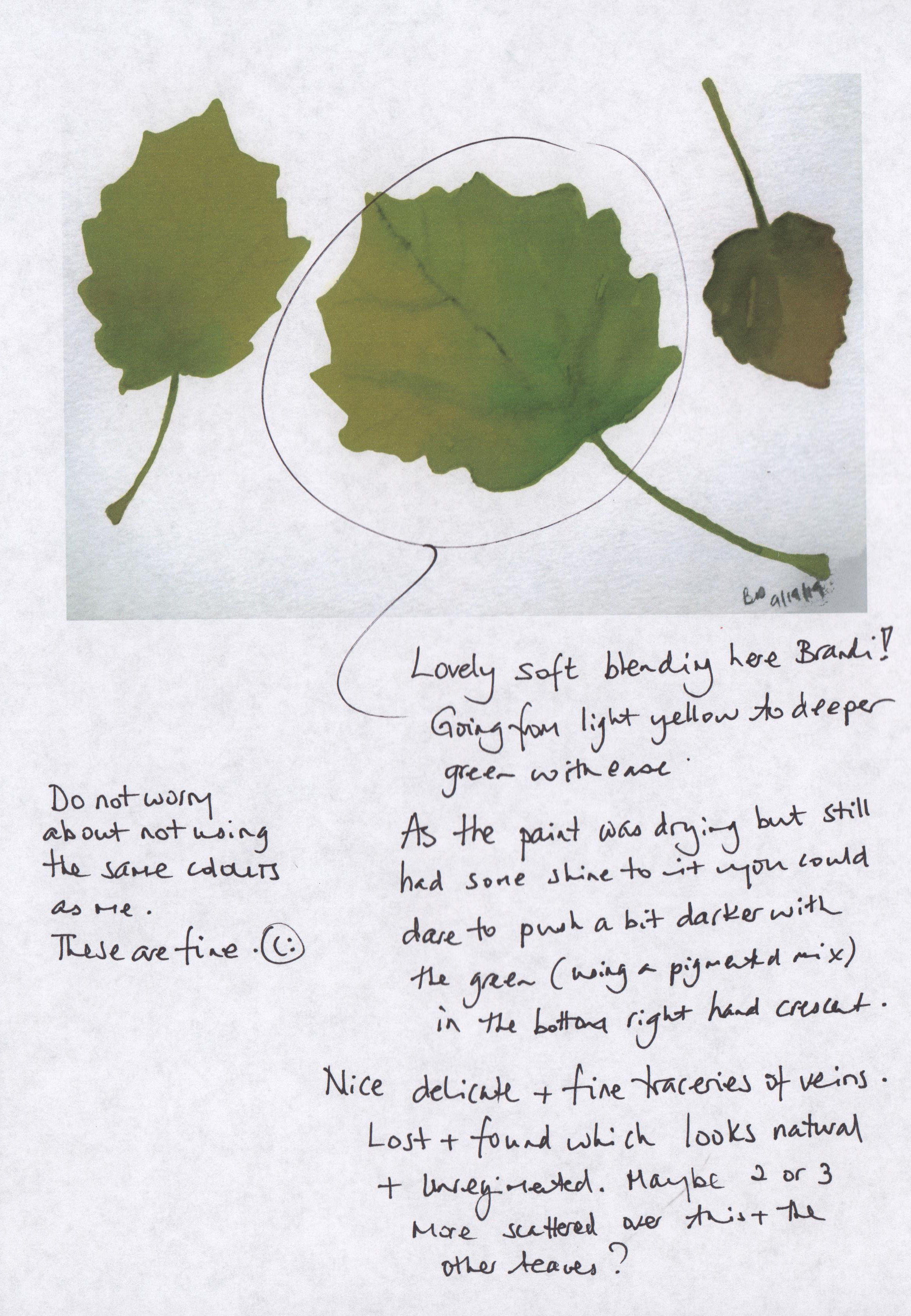 Tutorial 2 Ripening Rowanberries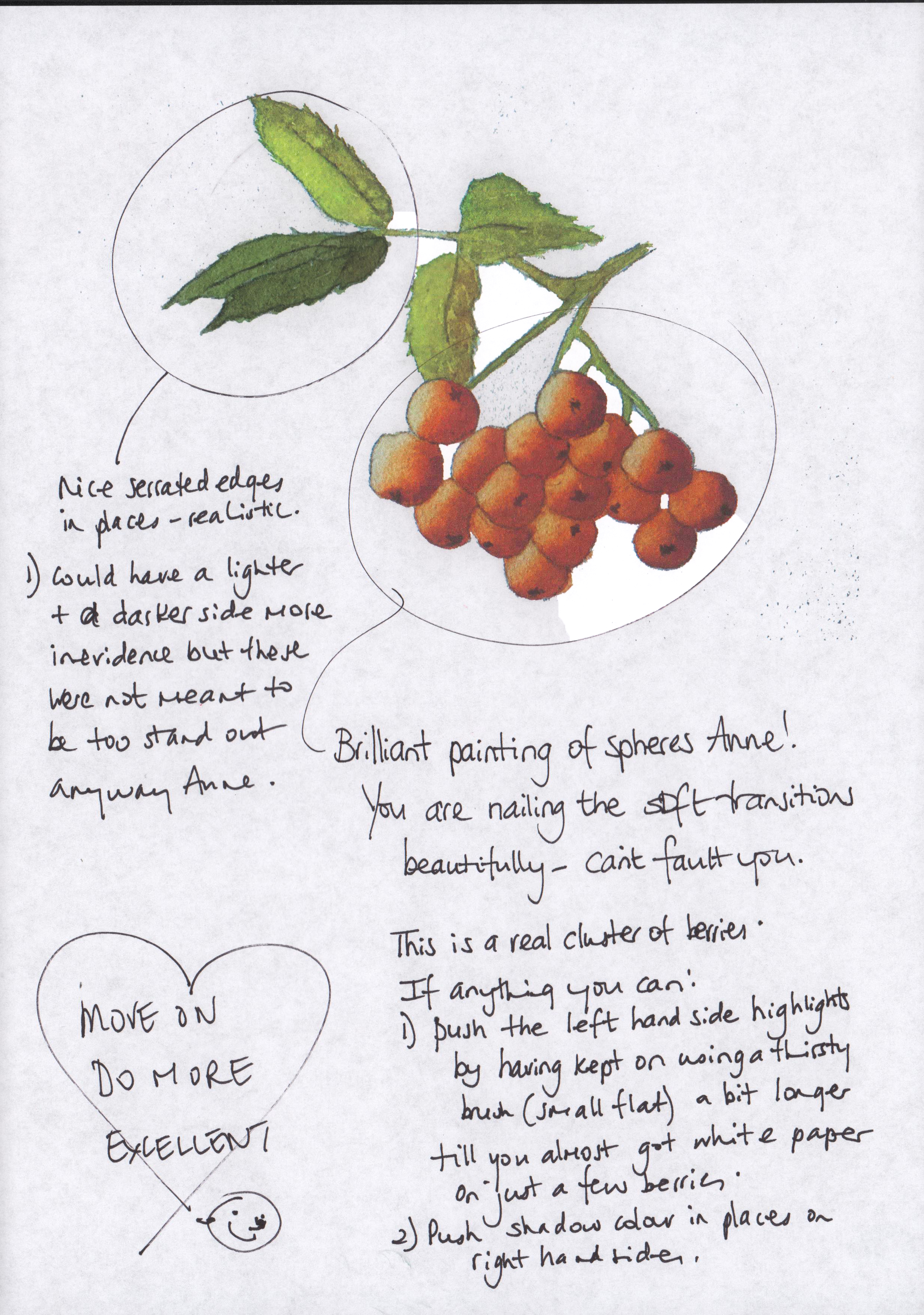 Tutorial 3 Mercurial Maple Leaf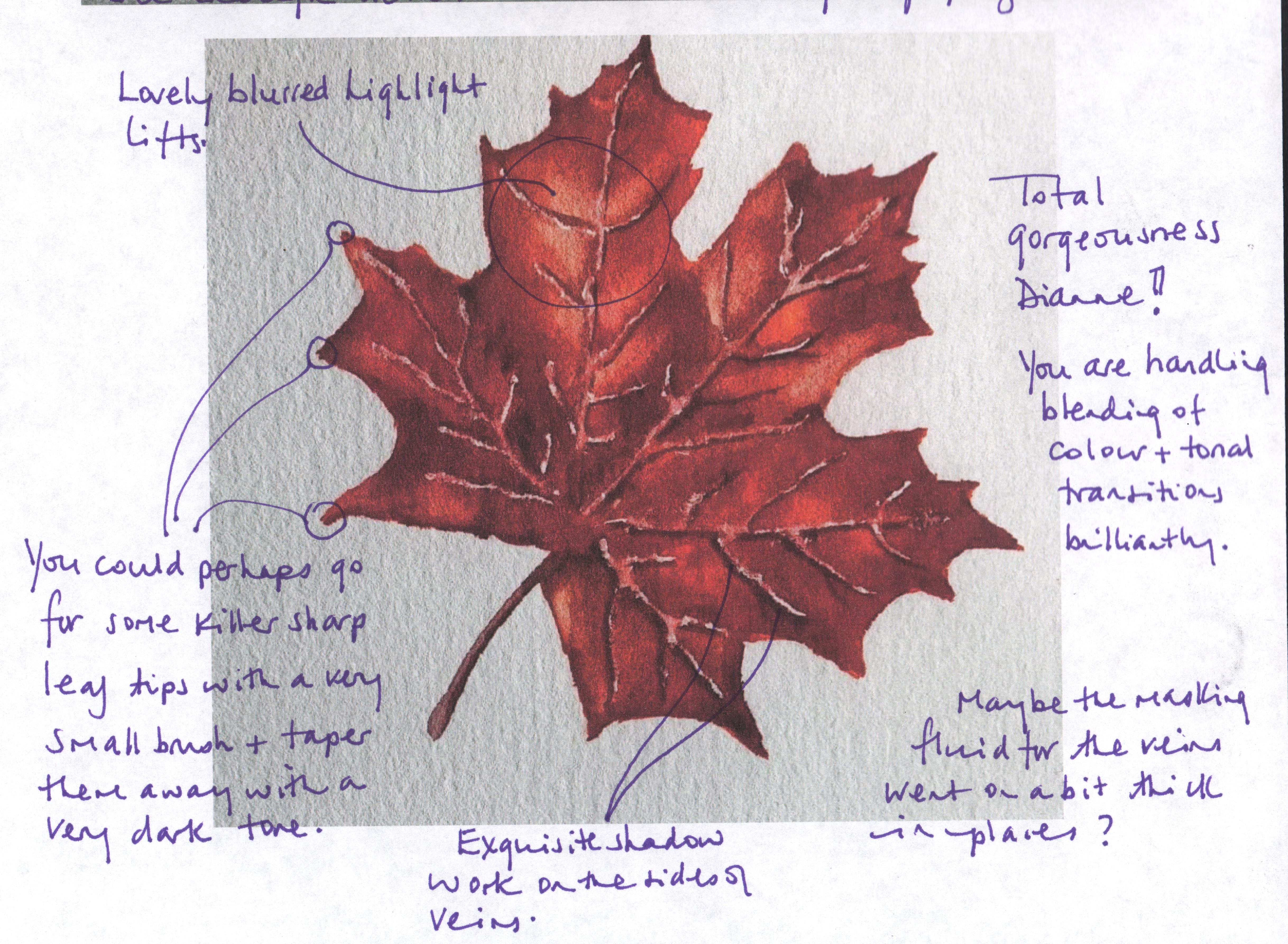 Tutorial 4 Rubyliscious Rosehips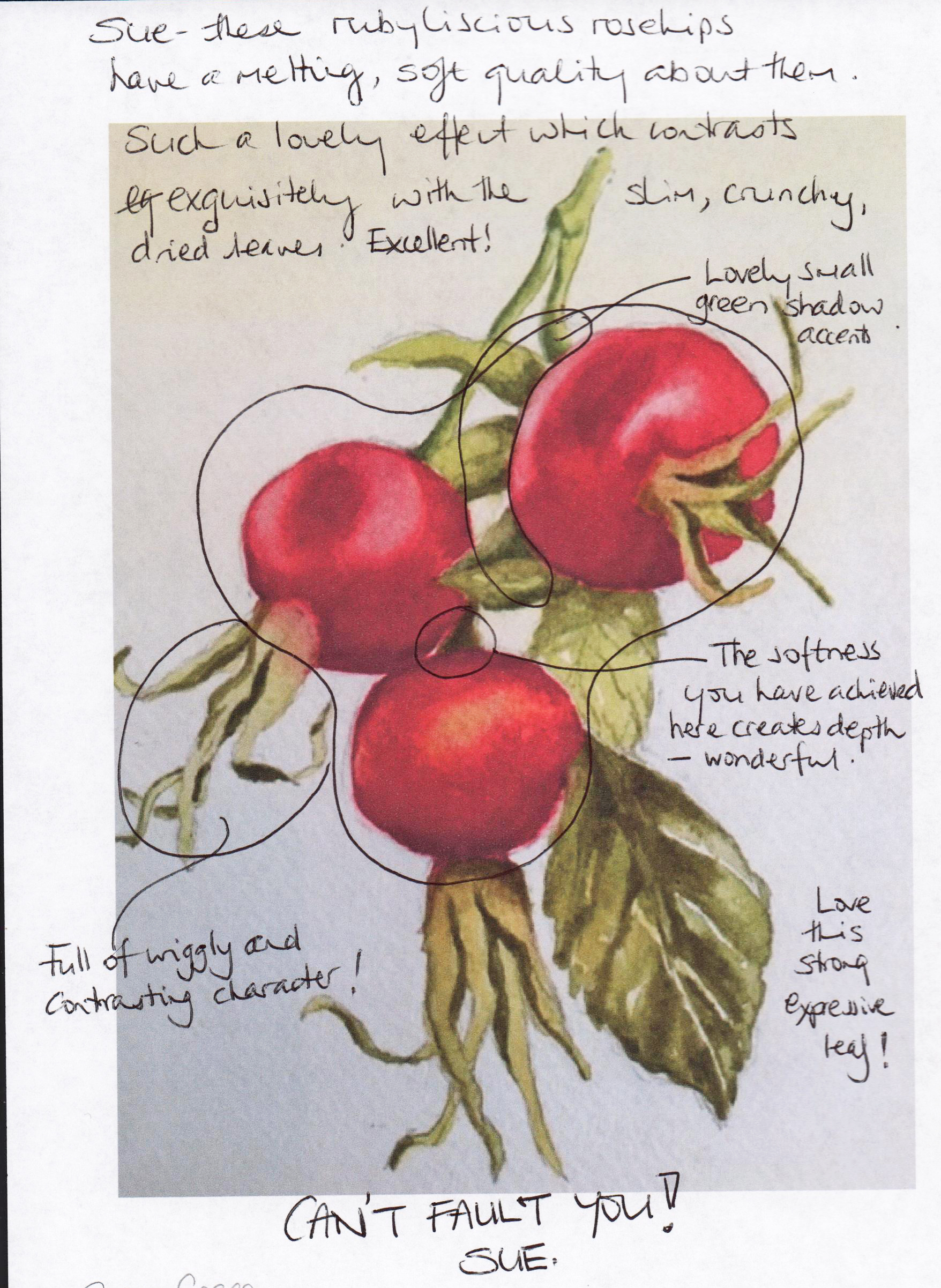 Tutorial 5 - Flames Fall Flourish